Balcoy Sale, Installation and Renovation
BALCON ROYAL INC. is your balcony specialist in the Montréal area! We can help you buy a balcony, and also handle installation and renovation work. We guarantee customer satisfaction.
Quality balconies
Over the years, BALCON ROYAL INC. has built its reputation on selling, installing and renovating balconies. From start to finish, we can handle your projects. With your preferences and priorities in mind, we can work with the style and materials you've envisioned for your new or existing balcony.
BALCON ROYAL INC. can work with fibreglass, cement and aluminum. We also incorporated wrought iron and other materials into our projects.
A wide selection of building materials, including fibreglass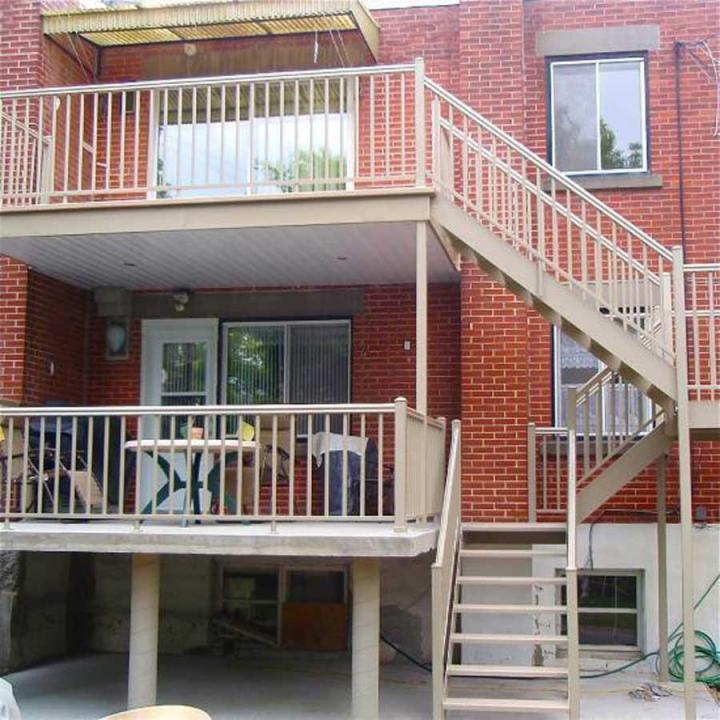 Our Services
Sale, installation and renovation of balconies, railings, awnings, indoor and outdoor staircases, decorative fencing, etc.
Our Strengths
Quality Products
Personalized Service
Professionalism
Extensive Experience
A Wide Variety of Colours
Serving...
Montréal, Saint-Léonard, Saint-Michel, etc.
Your balcony specialists in Montréal
BALCON ROYAL INC. is recognized in the Montréal area for its high-quality service and workmanship. Our team members are experienced and qualified and apply both their knowledge and passion to each project.
BALCON ROYAL INC. can handle projects involving railings, staircases, awnings, and more - including balconies, of course! For all our projects, we focus on style, but also on durability and safety.
Product warranties related to any defects from manufacturing and installation