Railing Sale, Installation and Renovation
BALCON ROYAL INC., located in Saint-Léonard, is your one-stop for buying, installing and renovating railings and banisters.
The best choice for banisters
Banisters are an essential part of a staircase. These handrails are fundamental for helping people go up and down stairs or ramps, safely and securely.
BALCON ROYAL INC. can build, install or repair any railing or banister. We work with all kinds of materials and will design a project to suit your individual needs and style.
We are handrail and enclosure experts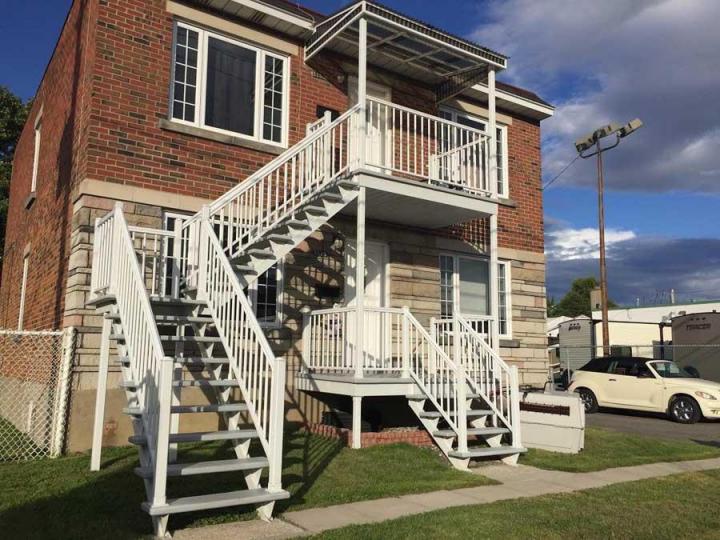 Our Services
Sale, installation and renovation of balconies, railings, awnings, indoor and outdoor staircases, decorative fencing, etc.
Our Strengths
Quality Products
Personalized Service
Professionalism
Extensive Experience
A Wide Variety of Colours
Serving...
Montréal, Saint-Léonard, Saint-Michel, etc.
Your railing professionals in Saint-Léonard
BALCON ROYAL INC. can customize a railing project to meet your needs and personal tastes. Put our experience, knowledge and passion to work!
At BALCON ROYAL INC., we use high-quality products to ensure customer satisfaction from start to finish. Our team can work with any kind of material on both your indoor and outdoor railings. Whether it is at your home or office, we can help make the best choices for your different projects.
A wide selection of material to meet your needs