Aluminium Balconies
Our balcony floors are made and manufactured according to your dimensions and colour choice. Different colours are available for all types of surfaces, including abrasive surfaces. Choose from gray, beige or different granite finishes.
Flooring manufactured in one single piece
Coated with a layer of premium GELCOAT
Easy to clean surfaces
Waterproof membrane (UV, frost, rain, snow, hail, freezing rain, etc.)
Tested against deterioration and corrosion
Pale colours reflect sunlight, reducing indoor temperature of buildings
Polyester resin and spray/woven fibreglass coating
Non-slip surface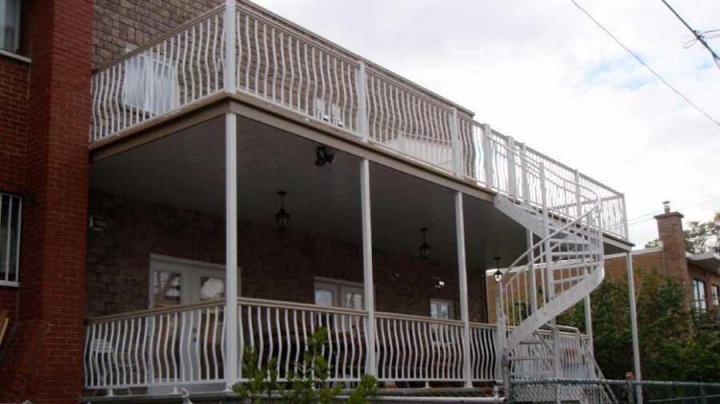 Fiberglass steps and balcony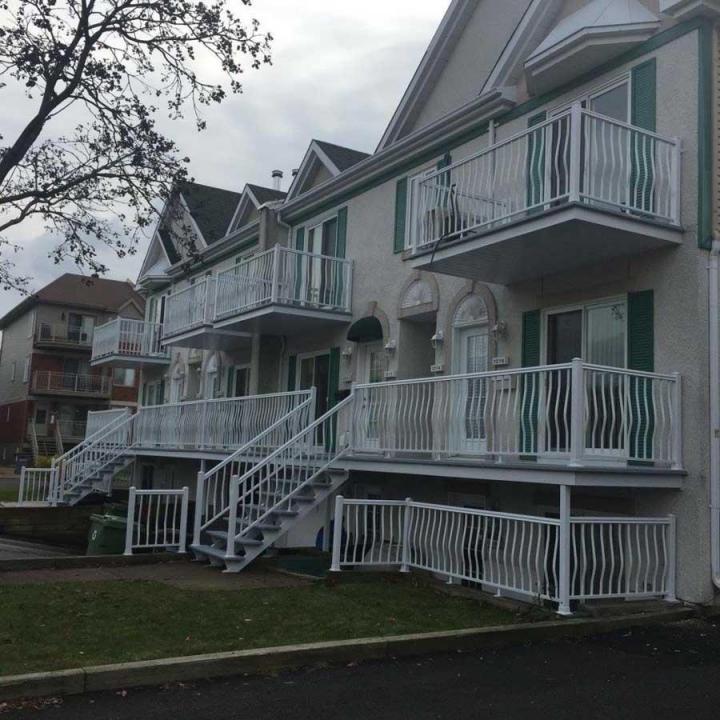 Aluminum staircases and towers
Our outdoor staircases are designed to meet all provincial building codes.
Forged aluminum staircases are the best alternative to their ornamental forged iron counterparts. They require less maintenance, are durable and built to last.
Orders for our soldered aluminum staircases are measured on site, then manufactured, welded and painted - with careful attention to craftsmanship - at our factory.
The staircase steps are most often wood coated with fibreglass, increasing durability and non-slip properties. At a customer's request, it is also possible to retain the wood look.
Our soldered aluminum staircases are available in a wide variety of colours. For optimal durability, powdered paint is applied and then fired in a kiln. This process makes for minimal maintenance and upkeep for your new staircase, guaranteeing peace of mind.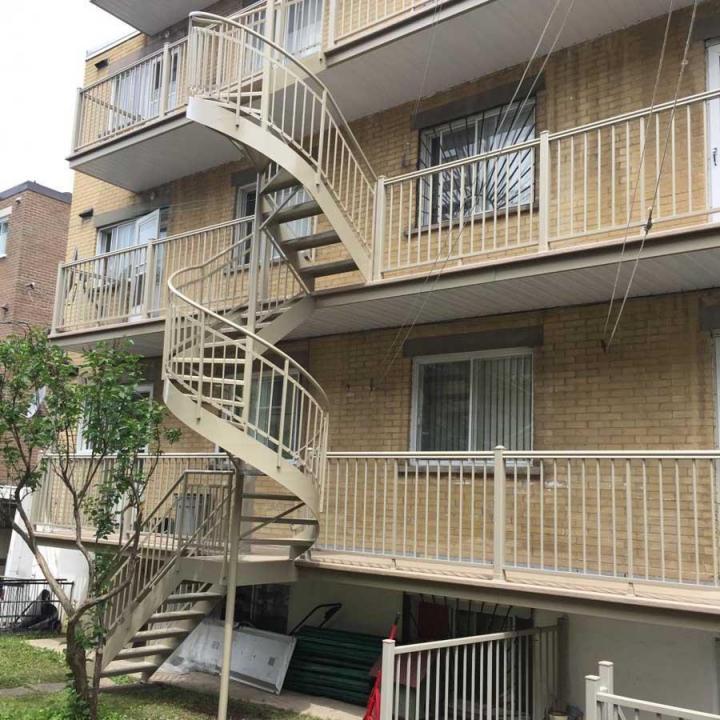 Banisters and railings
BALCON ROYAL INC. specializes in building soldered aluminum railings. With careful attention to craftsmanship, our railings are entirely manufactured, welded and painted at our factory.
Our aluminum railings are designed to meet all municipal and provincial building codes.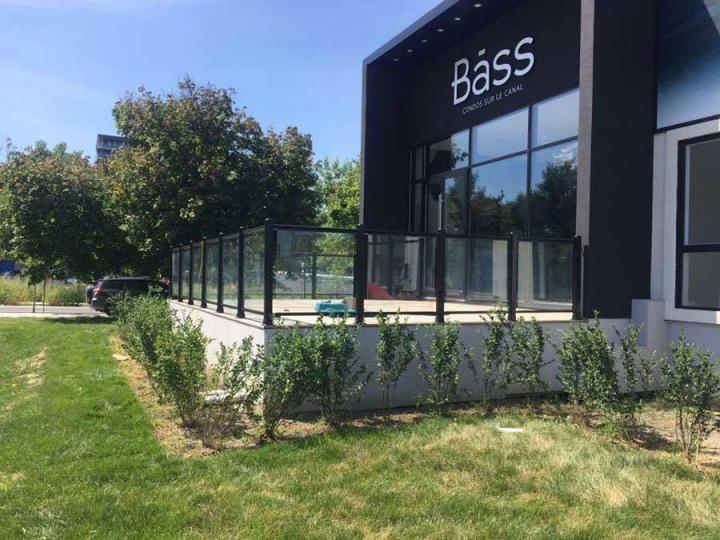 BALCON ROYAL INC. 
Awnings are all assembled using aluminum extrusions that have been coated in anti-rust paint.
Available in both decorative and more simple styles, our awning are custom-built to perfectly fit your needs.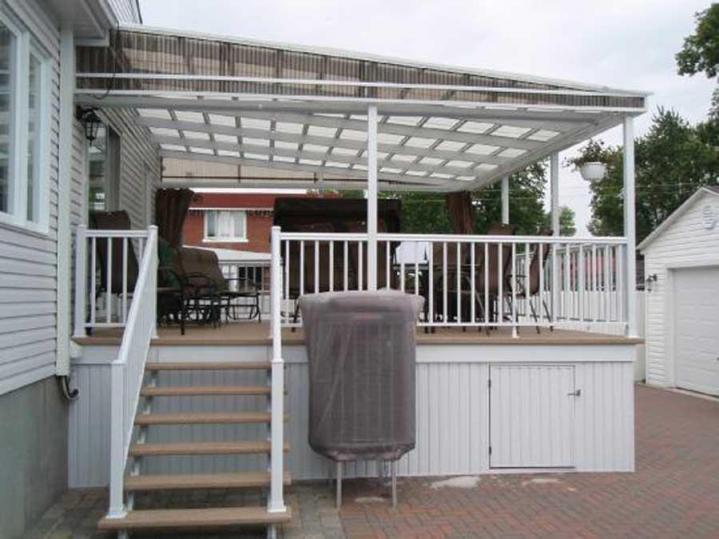 We are leading specialists for renovating staircases, railings, awnings and balconies.